The preexisting territory is the cradle of the vines selected and then planted. 
The hands and heart of man are their true nutriment, and in the end make the final product outstanding.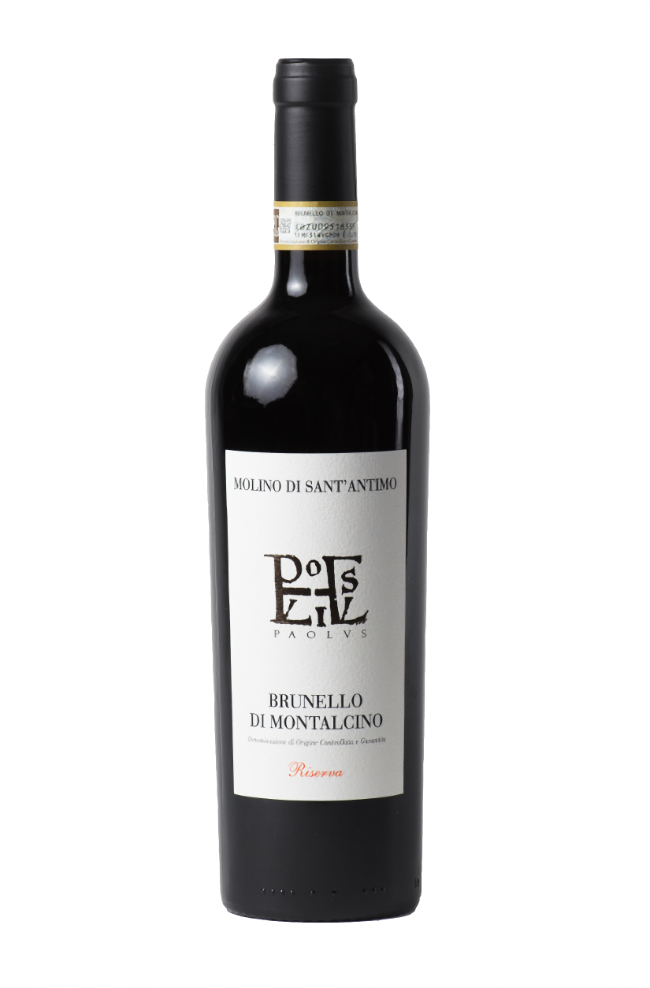 VINTAGE 2015 - WINESCRITIC.COM
BRUNELLO DI MONTALCINO RISERVA
DENOMINAZIONE DI ORIGINE CONTROLLATA E GARANTITA
Brunello di Montalcino Riserva comes from a careful selection of grapes from our best Sangiovese vineyards. The climate, mainly mild, ensures a gradual and complete ripening of the fruits, contributing to the health of the grapes until the harvest. The soil, mainly marl but with a good presence of skeleton, contributes to the maximum expression of Sangiovese.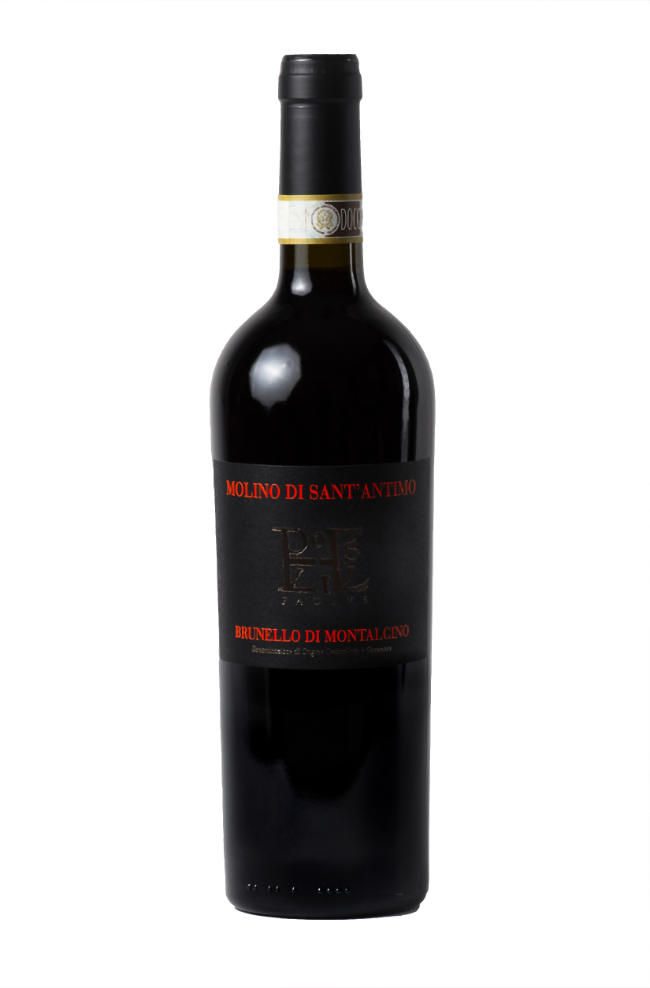 BRUNELLO DI MONTALCINO 
DENOMINAZIONE DI ORIGINE CONTROLLATA E GARANTITA
The Brunello di Montalcino wine produced by Molino di Sant'Antimo, represents the maximum expression of our products. The carefully selected, pure Sangiovese grapes, during their transformation into wine by the appropriate techniques undergo the constant checks during the long aging process in oak vats. The maximum capacity of 60 Hl. per vat enhances the appreciation of the exceptional qualities of this wine. Its ruby red color, fruity and spicy bouquet, and the harmonious velvety taste, blend to make this wine so particularly elegant and persistent.
VINTAGE 2016 - JAMES SUCKLING
VINTAGE 2016 - WINE ENTHUSIAST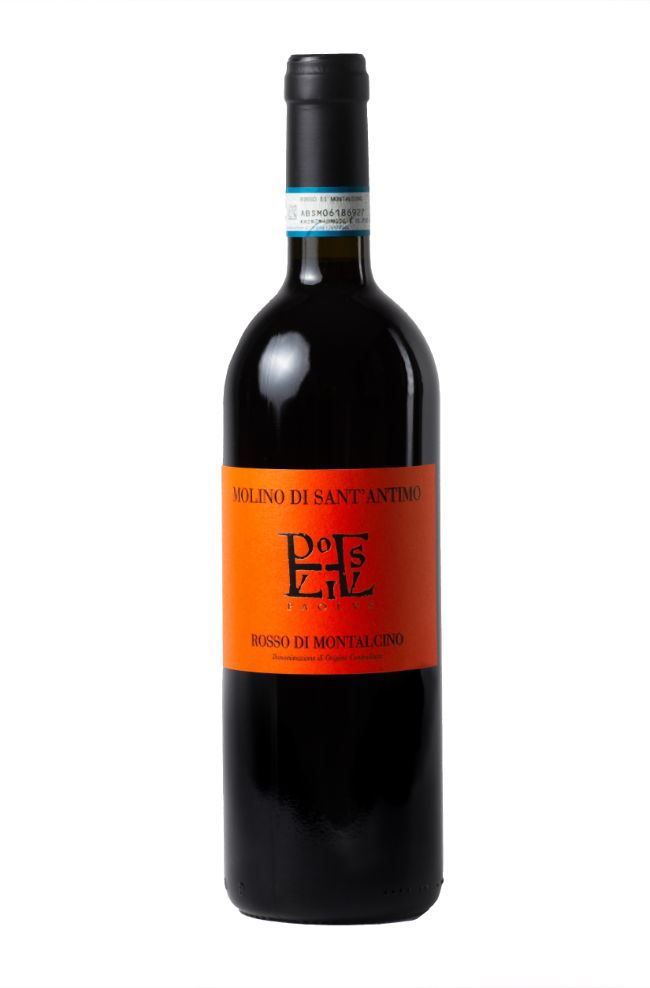 ROSSO
DI MONTALCINO
DENOMINAZIONE DI ORIGINE CONTROLLATA

This is a wine which is similar in nature and character to Brunello di Montalcino. It possesses a deep ruby red color, softness and richness, with an extraordinary fresh bouquet. It is aged in oak vats for a year. Once bottled it is comfortably matures in the successive 3-5 years and becomes still finer and more elegant.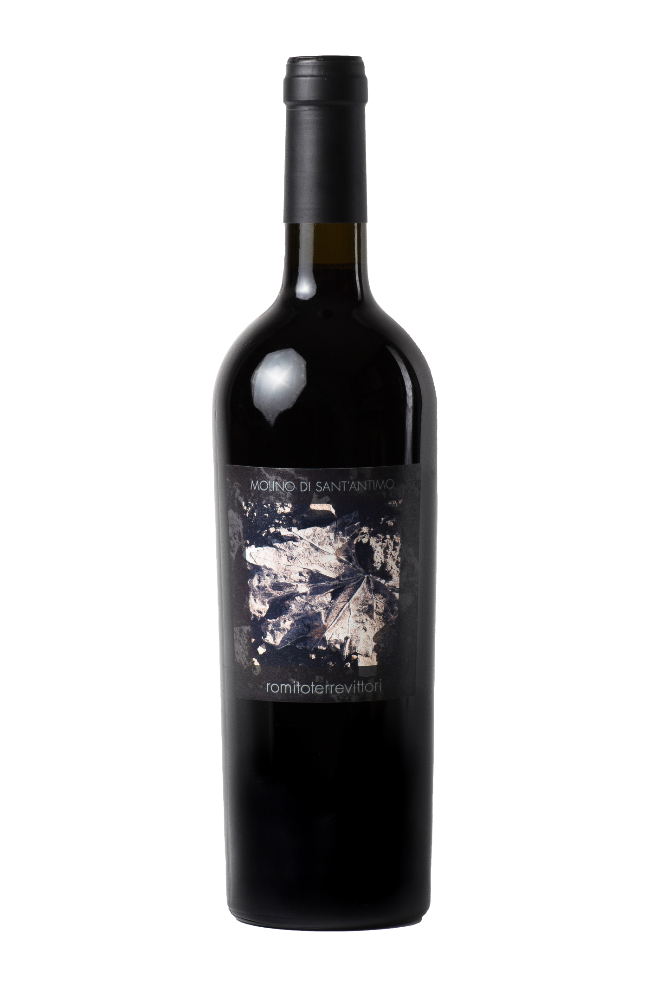 ROMITO TERRE VITTORI
INDICAZIONE GEOGRAFICA TIPICA

This is a Red Tuscan Table Wine made from Cabernet Sauvignon, Merlot and Sangiovese grapes. It is made in the traditional method. The low yield for hectare and an accurate choice of the grapes guarantees crux of a superior quality; tha aging takes place in French oak vats with a maximum capacity of 2,25 Hl. and gives to this wine a tannic but delicate and full taste, rich with aromatic flavors.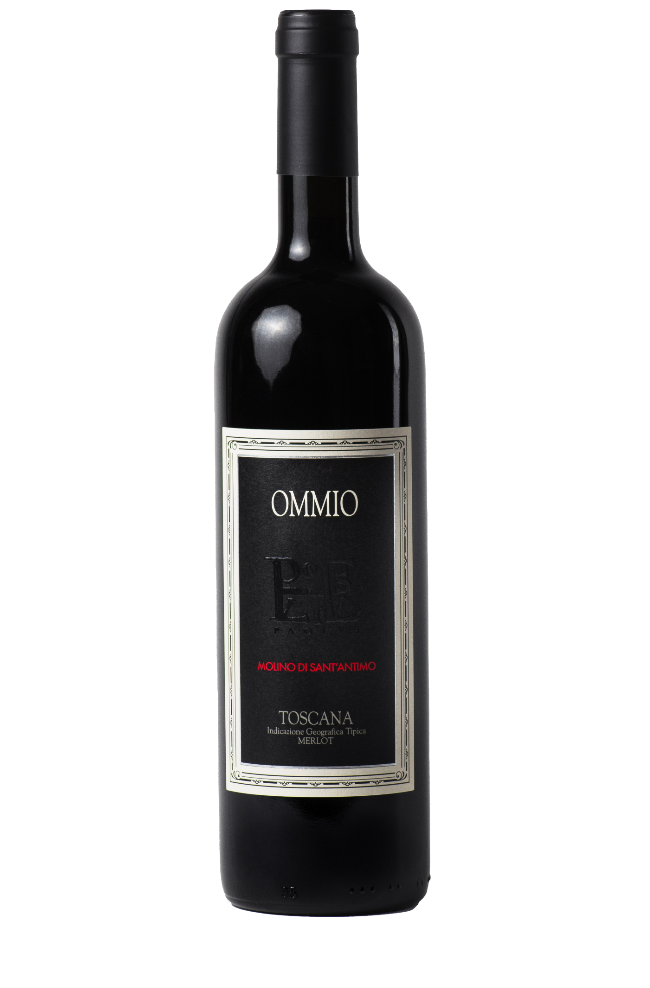 VINTAGE 2018 - JAMES SUCKLING
OMMIO
MERLOT
TOSCANA INDICAZIONE GEOGRAFICA TIPICA
The cultivation of the so called " International " species at the Molino di Sant'Antimo, maintains the majority of the Merlot vine characteristics even if the local terroir and exposition are playing an important role. We favor early picking to best maintain the wine's acidity and finesse as well as its potential for aging. Lower in color and tannin than Cabernet Sauvignon but no lightweight either. The bouquet of our Merlot is fresh and grapey with tender tannins and aromas, but also deep, full bodied and reach in flavors that hint at plums, berries, violets and herbs.
PERPOALO
CABERNET SAUVIGNON
TOSCANA INDICAZIONE GEOGRAFICA TIPICA
Cabernet Sauvignon can improve for decades and remain drinkable for a century. It has well defined aroma. This is characterized by a smell of violets, blackcurrant, cedar and spice. the grapes are more often dominated by aromas of chocolate, ripe jammy berries, oak, pepper and earth. There is, however, a great deal of variation in flavor depending on seasonal weather and bottle age. Nonetheless this wine retains a remarkable ability to be recognizably Cabernet.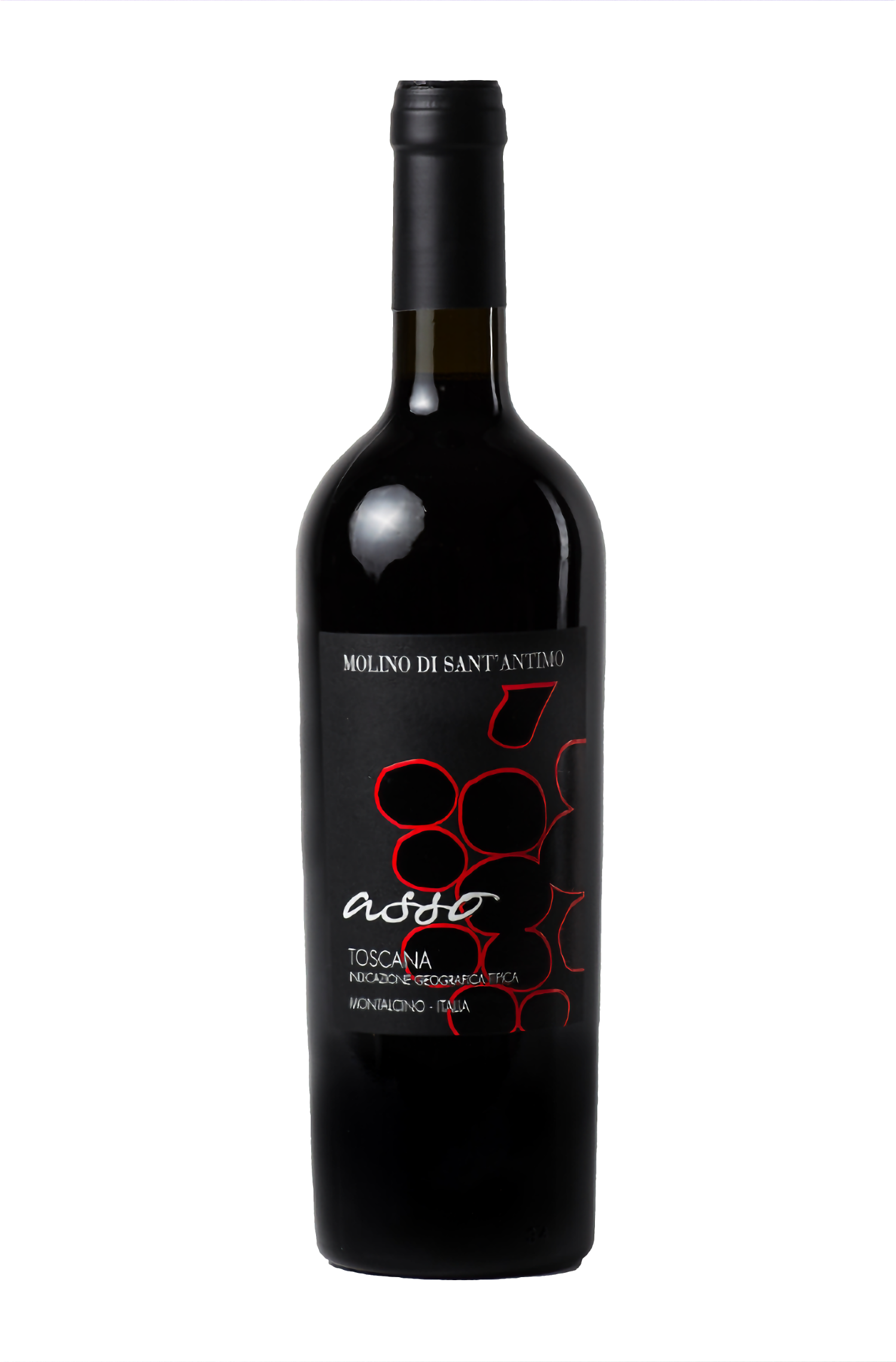 ASSO
TOSCANA INDICAZIONE GEOGRAFICA TIPICA
An ideal altitude, an excellent exposition and characteristics of galestrosi land, give life to this wine which is bottles after 12 months after it has been produced. It has the uncommon characteristics of dryness and fullness of body couplet with a well structured fruity bouquet. Asso, produced from Sangiovese and Merlot grapes, represents a promise which exceed the expectation. 

OLINTO
SANT'ANTIMO ROSSO DOC
With " Olinto " we bring back to the light on of the historical autochtonous vine of our territory: The Canaiolo. Produced pure for the first time at Molino di Sant'Antimo, this is a wine with intenswe ruby red color, the bouquet is particularly fruity with fresh and floreal notes. Balsamic at the palate with velvet and soft body.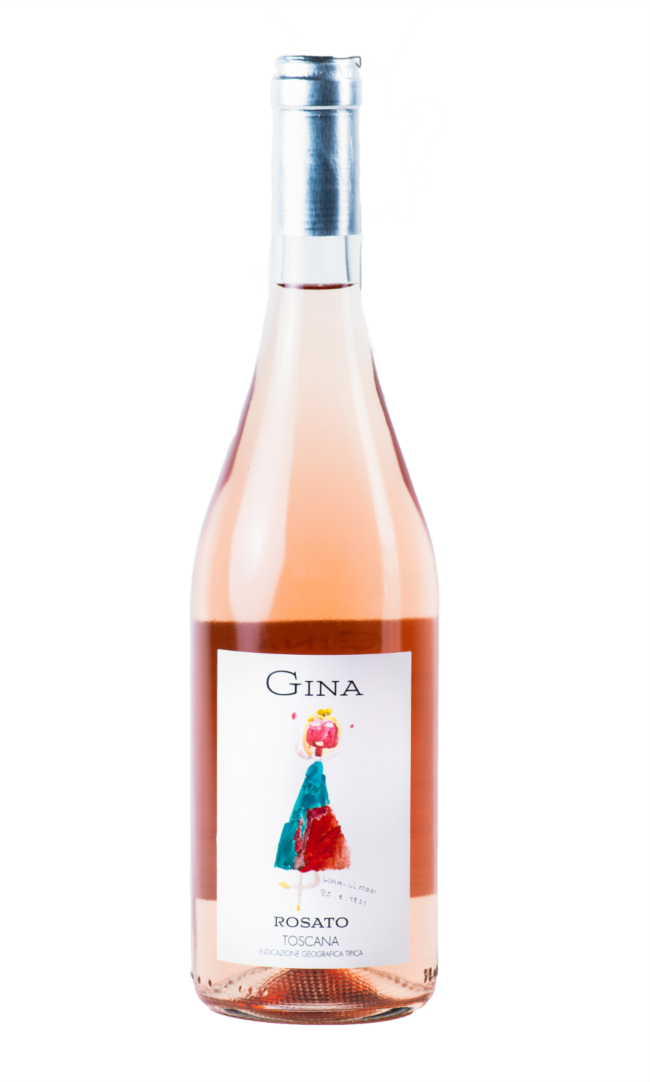 GINA
TOSCANA INDICAZIONE GEOGRAFICA TIPICA
This is the new entry at Molino di Sant'Antimo. Grapes of pure Sangiovese are carefully selected for its production, destemmed without pressing and after a short period of skins' maceration are pressed. Fermentation and aging are in stainless steel at controlled temperature.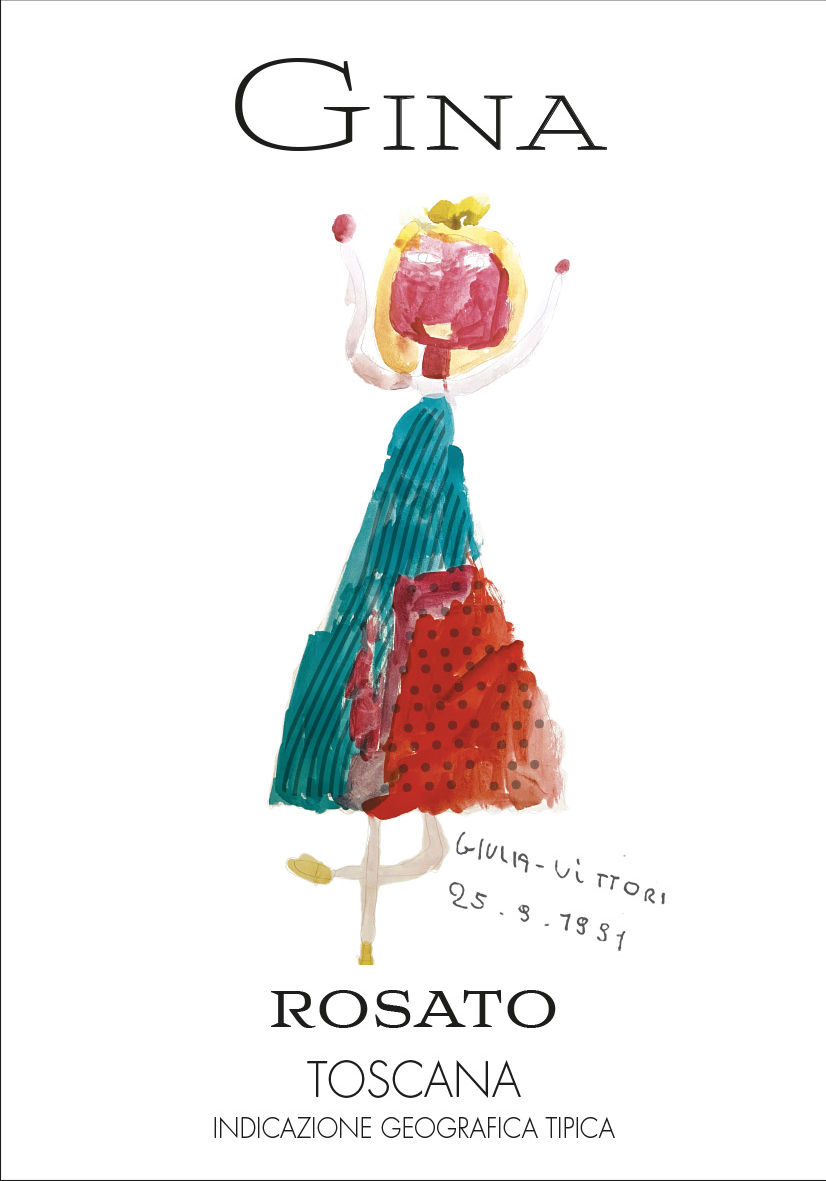 IL BIANCO
CHARDONNAY
TOSCANA INDICAZIONE GEOGRAFICA TIPICA
This white grapes thrives on the hill of the Molino di Sant'Antimo Estate. The vineyards are located at an altitude of 300 meters above sea level and its clone have been chosen from amongst the finest growths in the Central Tuscany. The grapes are harvested early, usually towards the end of August. They are destemmed without pressing and are then lightly pressed.

Address
Località Podernuovo dei campi, 29
53024 – Castelnuovo dell' Abate
Montalcino (SI)
Call Us
(+39) 0577 847026